Voter Registration Drives
Voter registration is an important platform for the MLK Dream Team. It is an ongoing campaign throughout the year to promote voter registration in the community. Team members and volunteers can be found promoting the importance of voting at tables during community events; most often at Open Door Health Services. They are equipped with knowledge about registration, as well as with forms for community members to take immediate action in becoming a registered voter.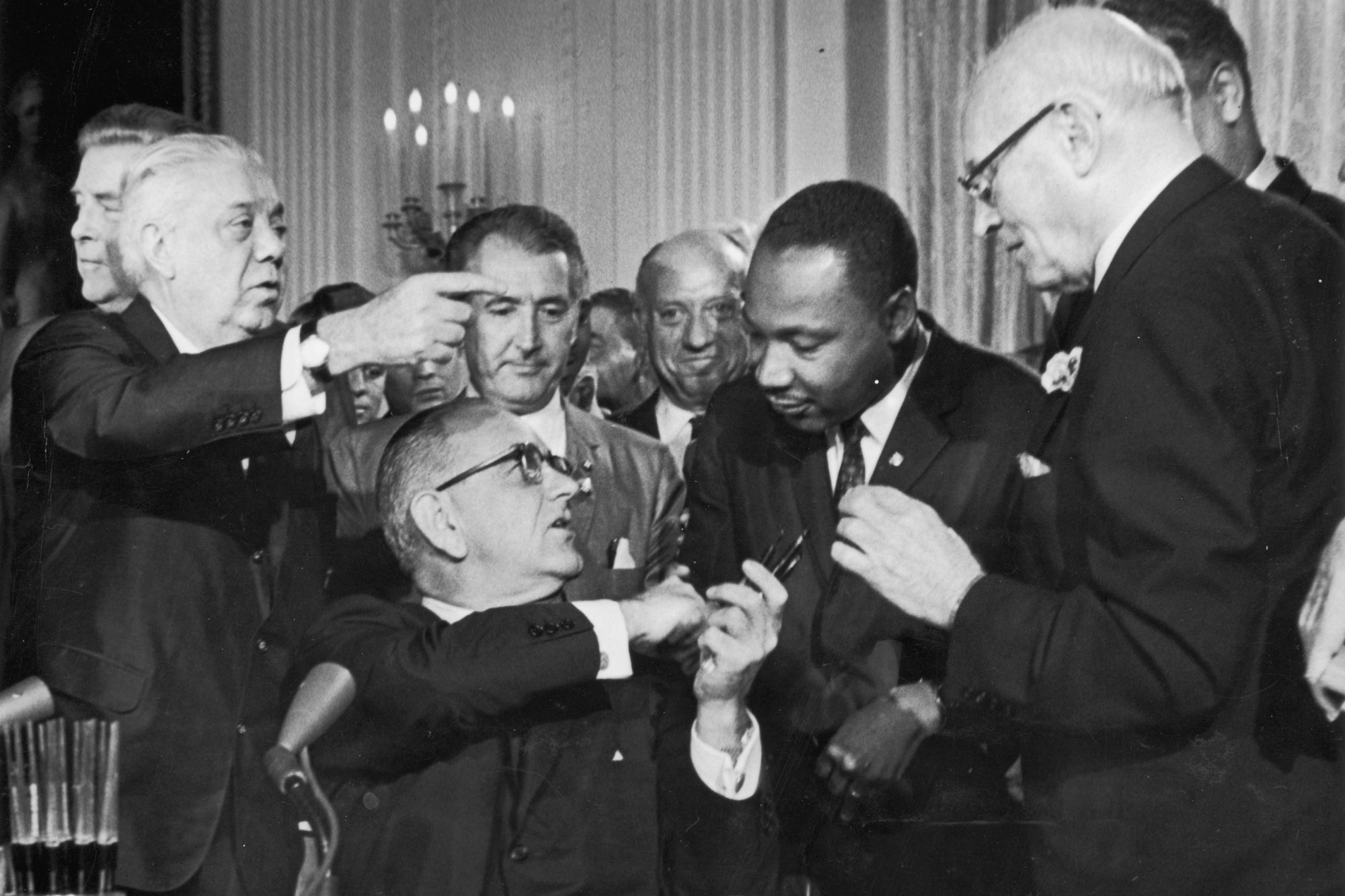 President Lyndon B. Johnson shaking Martin Luther King Jr.'s hand after signing the Civil Rights Act of 1964, allowing African Americans to vote.