You can get involved by attending the MLK Dream Team's monthly meetings. These are held from 8:00 – 9:00 am on the 4th Thursday of each month in the Kennedy Library (1700 W McGalliard Rd, Muncie, IN 47304). We welcome community members who share our passion for spreading Dr. King's message and promoting and safeguarding civil rights. Donations also are welcomed to help support a wide variety of projects.

In Memory of James Allan Rent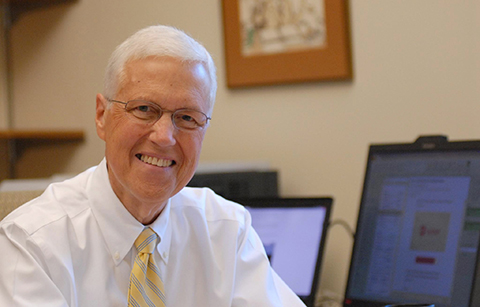 The legacy of James "Al" Rent lives on in the MLK Dream Team after his many years as a board member. Al's unbridled enthusiasm and passion for all things good in Muncie, Indiana inspired us to endlessly pursue the values of our purpose and continuously celebrate the flourishing diversity in our city.
Born and raised in Muncie, he served many roles in the community throughout his lifetime, including Executive Director/General Manager of Public Broadcasting for Ball State University, Vice President and co-owner of radio stations WLBC and WXFN, president of J. Allan Rent Advertising, Director of Public Relations for Marsh Supermarkets, commissioner for the Indiana Arts Commission, board chairman for Meridian Health Services and Minnetrista, the Muncie Symphony, Greater Muncie Area Council for Youth Leadership and many others.
Al was awarded with the Muncie Star Press Newspaper "Person of the Year" Award in 2010, the Muncie-Delaware County Chamber of Commerce "Legacy Award," as well as the Sagamore of the Wabash Award, Indiana's highest distinction, in 2016. We remember Al's kindness and joyous demeanor, and we work in the hope that MLKDT's efforts reflect his dedication and devotion to our community.