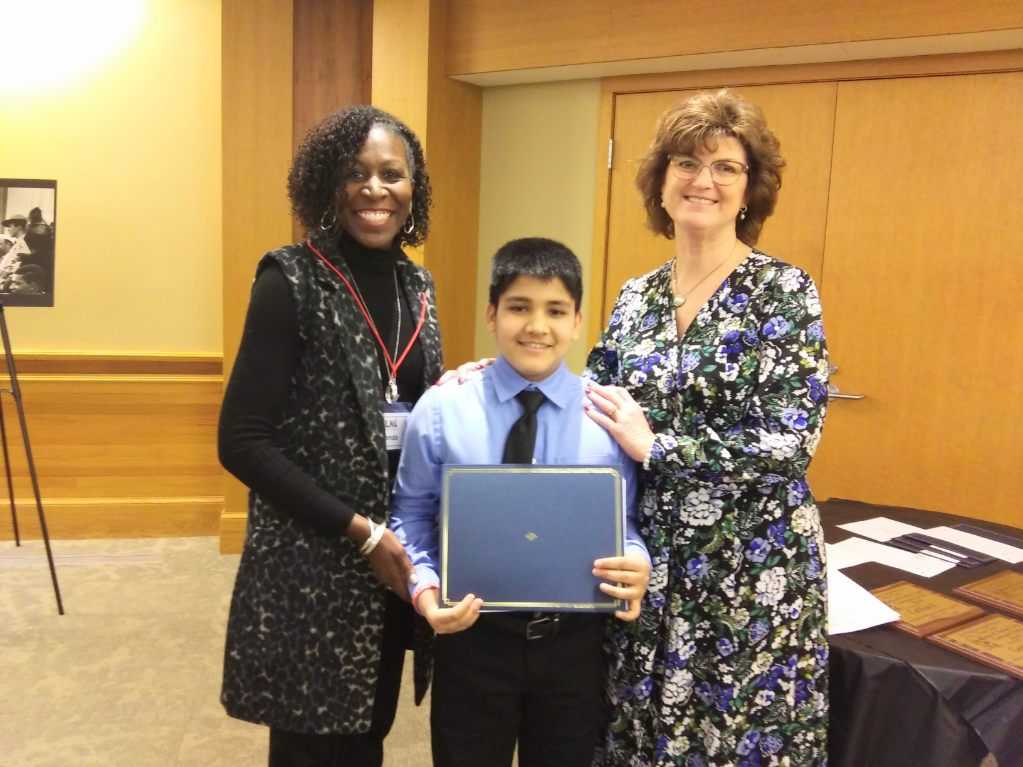 Each year, teachers throughout Delaware County are invited to have their students write essays on a selected theme. The essays are due during the month of December. Winners are chosen in January, and the essays are presented at the Black History Kick Off Event in February. This event is usually held on the first Saturday in February each year. Minnetrista Museum & Gardens generally hosts this event!
Community Collaboration Scholarships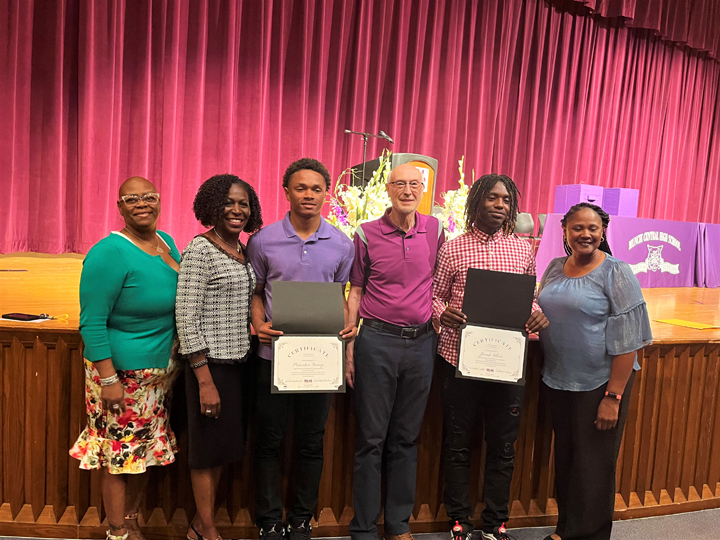 Two scholarships are awarded each spring to deserving graduating Delaware County seniors whose high school activities reflect the ideals of Dr. King's dream. The scholarship is sponsored by the MLKDT, the Muncie Chapter of Black Expo, and the Muncie NAACP. 2023 recipients are Princeton Young (left), and Josiah Ullom (right), graduating seniors from Muncie Central High School. They are pictured with members of the scholarship committee at a recent honors ceremony at MCHS.
MLK Youth Citizenship Award Ceremony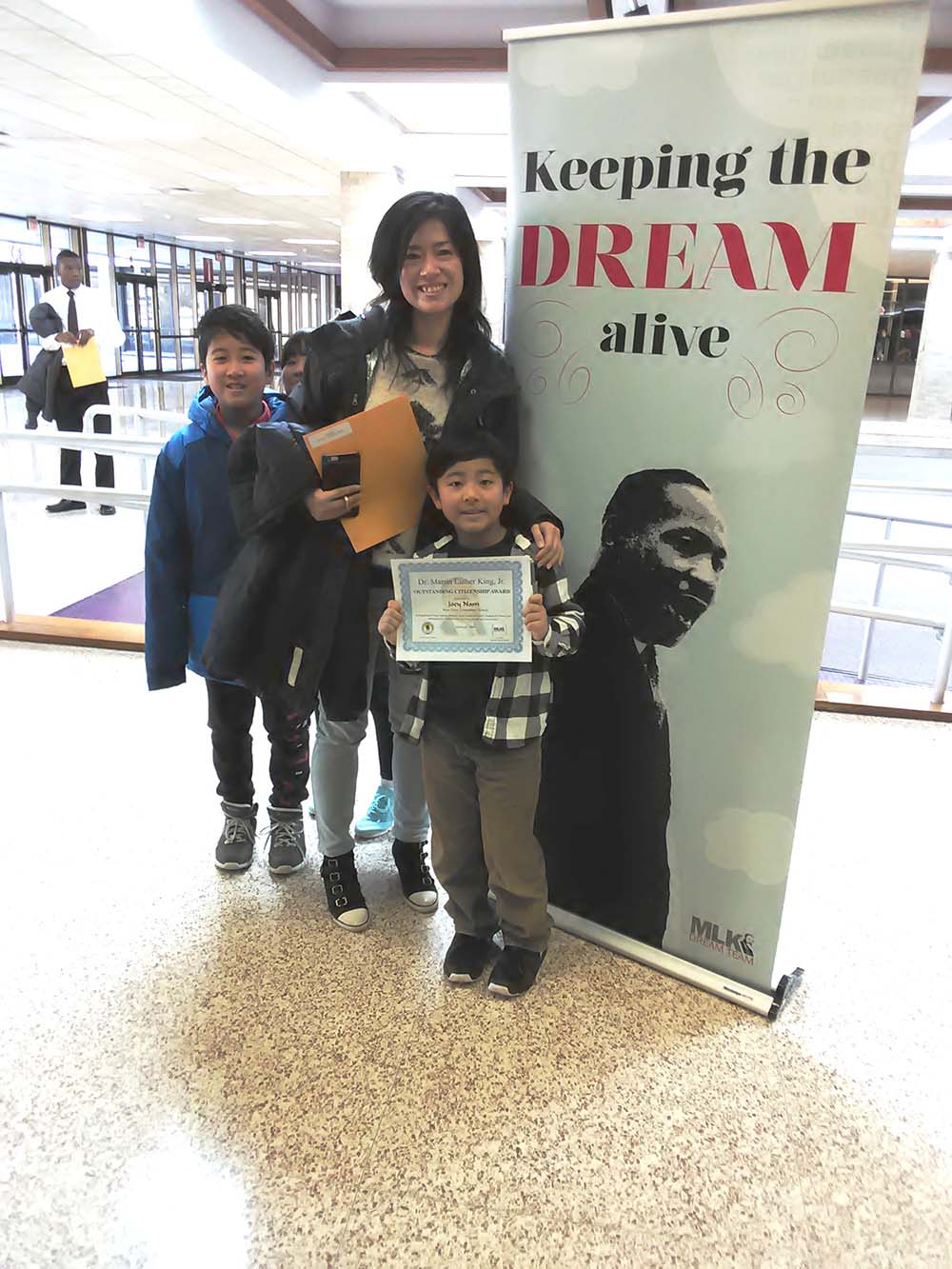 Every year, the Dream Team hosts a MLK Youth Citizenship Award Ceremony for young people in Delaware County. Students are nominated by teachers and staff for possessing qualities similar to Dr. Martin Luther King. These qualities include integrity, leadership, and the drive to make a difference at their schools/communities.